Home

/

Paint Supplies and Services

When it comes to paint - we've got you covered!
With our humble beginnings in the industrial paint supply industry, we've got the most rock-solid understanding of your needs that you'll find in this part of the world. Trusted locally and nationally for over 12 years - customers come to us with confidence - knowing that we can respond qiuckly with advice and information on everthing paint and blast related.
AJP Industrial Supplies builds long-standing relationships and trusts a superior supply chain, meaning that you can be taken care of in the very best way. Our experienced staff and their operational support team can help you today.
WHAT WE OFFER:
COMPREHENSIVE PAINT & BLAST SUPPLIES
LITERAGE, ADVICE, AND QUOTES
PAINTING EQUIPMENT AND TOOLS
DECADES OF EXPERIENCE
ACCESSORIES AND PAINT CLEANING EQUIPMENT

OUR SUPPLY PARTNERS
We are proud to partner with these reliable and established companies to meet the demands of your business. With our advanced and growing network, you'll always have what you need to succeed.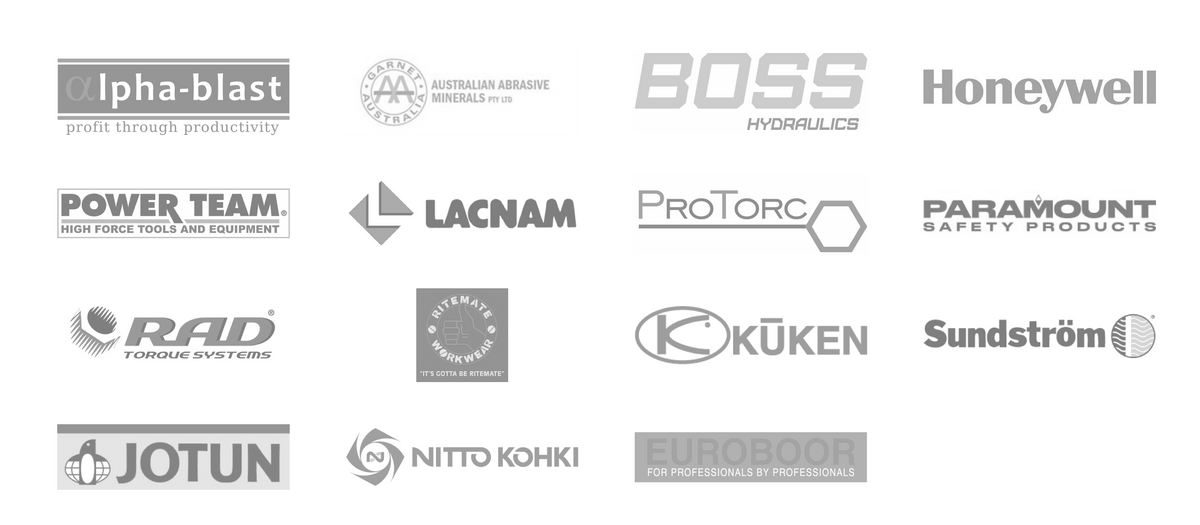 ---
Apply for a Trade Account with AJP Industrial Supplies
For special discounts, trading terms, and superior personalised service, apply for a trade account with us!! Please download our
Trade Account Application Form
using the button below and send the completed form to us at
sales@ajpind.com.au
- Our friendly team will then process your application and contact you directly.