REGIONAL SUPPORT: Why giving back to the community is important to AJP
The community is like a web. So many people, systems, organisations, and businesses supporting each other - and when everyone is supported, the whole community is stronger.
That's why each year we endeavour to support our local community, and this year we chose the Mackay Community Foundation as one of our community donation recipients.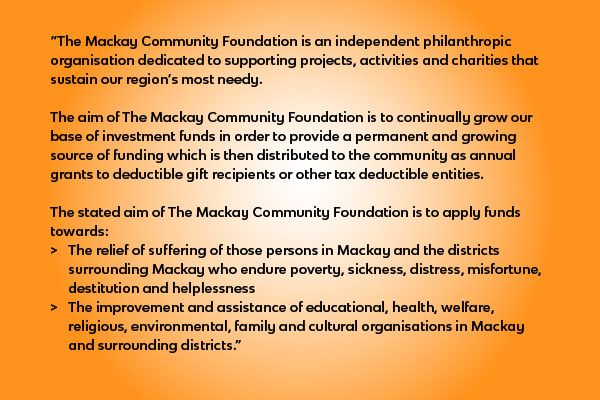 At AJP we all have families and are active community members. We ourselves know that without support, both financial and otherwise, many community organisations simply can't function.
Community organisations such as these are always in need of support;
Sporting groups and clubs
Charities and charitable events
Women's groups and support for the elderly
Aid for the sick, injured, and homeless
Aid and shelter for those affected by natural disasters
Research and documentation groups
Education and resources
Awareness groups or events
If you've ever been involved with one of these types of organisations, or know someone who has needed the support of one of these groups, you'll understand why we feel it's so important to continue to help our community.
We encourage everyone who can to donate and contribute back to your community. Every little bit helps, and you will be doing your part to support the region that supports you!
Some of the groups we've supported in the past;
Dragon's Softball Club
River Bulls Rugby League
Breast Cancer Research
Moranbah BMX
Donnybrook Ride Park
Sarina Crocs Rugby League
Magpies Crusaders
The Don River Dash
To find out more about the Mackay Community Foundation click here.
AJP Industrial Supplies - your comprehensive supply solution!